Pete Heleva, banjo player extraordinaire, has been performing music between High Dramma sketches since 2011. Playing both original compositions and covers of popular (and not so popular) songs, Pete keeps the energy up, the crowd engaged, and even fills as an actor on occasion as well.
HOORAY FOR HIGH DRAMMA!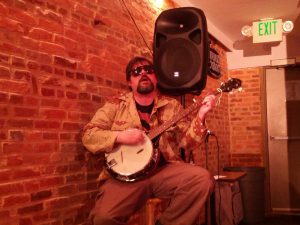 Check Back Soon for an FAQ with Pete!