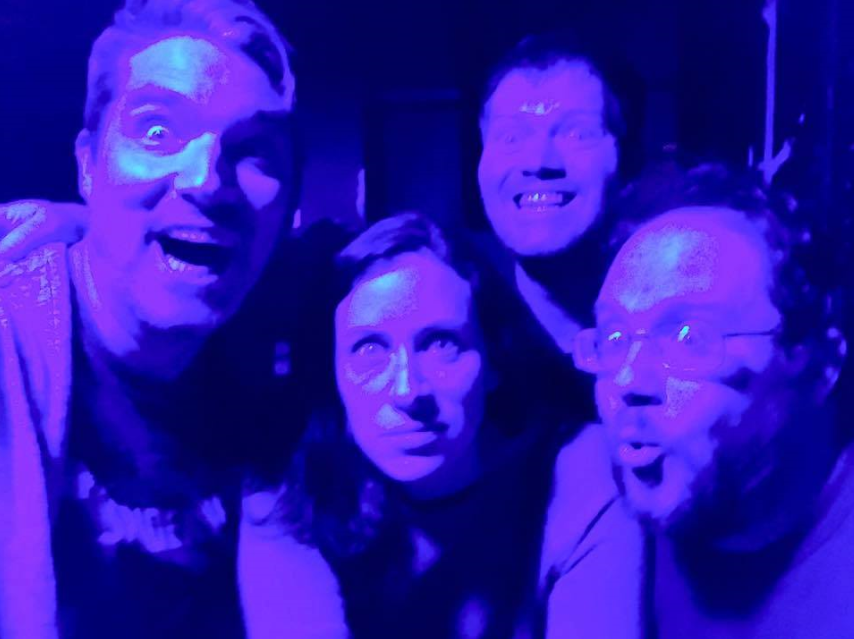 Performing since 2008, High Dramma is a 100% independent sketch comedy troupe that seeks to combine traditional sketch comedy with elements of musical, dance, pantomime, all intertwined between live music provided by a mad banjo player into a whirlwind of high-minded vulgarity and low-brow sophistication.
High Dramma has been selected to appear at Philly Sketch Fest, Philly Fringe, New York City Sketchfest, Montreal Sketchfest, Boston Comedy Arts Fest, Sketchfest Seattle, Charm City Comedy Festival, North Carolina Comedy Festival and at Arcade Comedy Theater in Pittsburgh and Dojo Comedy in Washington DC. They won the coveted "Dirtiest Sketch in Philadelphia" competition in 2012 with their entry, "Parasitic Twin" and were a selected finalist in the 2016 Sketchfest Seattle Film Challenge.
Actor/Writers D.C. Fisher, Curt Riedy, Jason Singer and Jax Gussie are the core members of the group. Between-sketch banjo music, entertainment and banter is provided by Pete Heleva.
If you want to know more about the actors that make up High Dramma, check out our Cast Page!
2012: Winners, Dirtiest Sketch in Philly Competition
2014: Nominee, Best Sketch Group, WitOut Awards
2016: Runner Up, Dirtiest Sketch in Philly Competition
2016: Selected Finalist, Sketchfest Seattle Film Challenge
2017: Winners, "Man on the Street Award", Dirtiest Sketch in Philly